Samuel L. Jackson Cast In Frank Miller's The Spirit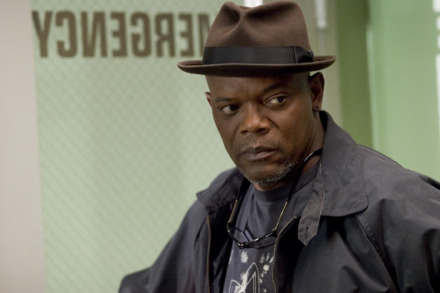 Samuel L. Jackson is in talks to star as a mysterious super-villain named The Octopus in Frank Miller's big screen adaptation of Will Eisner's The Spirit.
The story will focus  an ambitious young cop named Denny Colt, who is murdered in the line of duty and is mysteriously reborn as the masked man known as the Spirit. The Spirit's nemesis is named the Octopus, a meek lab assistant who becomes psychotic and kills anyone that sees his face. He plans to wipe out all of Central City. Miller announced at the Cannes Film Festival that Jackson is his number one choice for this role. Casting The Spirit may take a while longer, as the Sin City co-director says he's still mulling over different actors for that part.
I'm not quite sure how The Spirit's story will work with modern audiences, or if Frank Miller has the chops to helm a film on his own. One thing is for sure, Hollywood is sold on the man (especially after the success that was 300). It was also announced earlier this week that Lionsgate will distribute the film in the US.