Gerard Butler Cast In Untouchables Prequel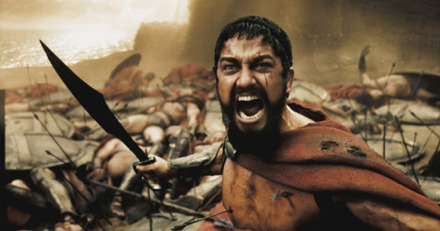 300 star Gerard Butler has signed on to join Nicolas Cage in the Brian De Palma prequel to The Untouchables. Variety reports that Butler made a brief appearance at the Cannes Film Festival to announce the news and say how "unbelievable" the script was.
Last week it was announced that Nicolas Cage will play a young Al Capone. The new movie follows Al Capone's arrival in Chicago, Illinois and his dealings with cop Jimmy Malone, and his subsequent rise to power. Sean Connery won an Academy Award for his portrayal of Malone in the original film. We assume that Butler will take over that role which is a shame since Butler is nothing compated to Connery.
The Untouchables: Capone Rising begins shooting in October.