Knocked Up Red Band Movie Trailer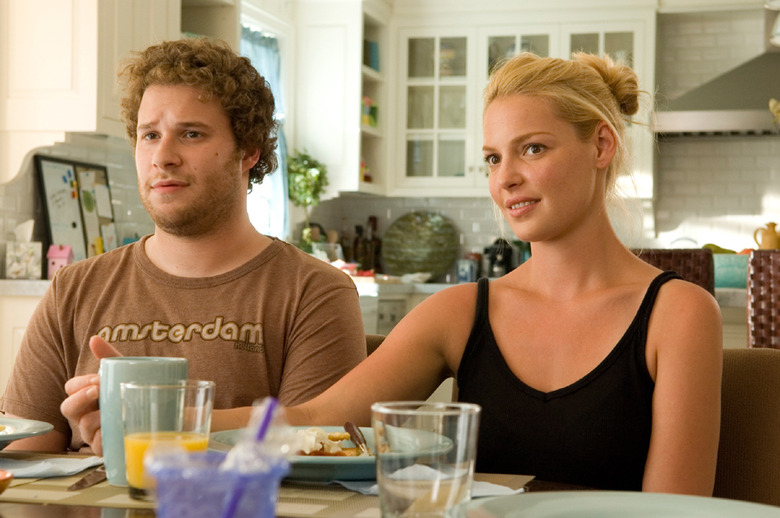 We got the chance to see Judd Apatow's Knocked Up about a week ago. And while we're not able to post a review until the date of release, let me say that said review will not be negative. I actually haven't heard a negative thing about this film. Everyone loves it, guys, girls, even aliens (editors note: fact unsubstantiated). Universal has released a Red Band trailer for the film.
For those of you who don't know (and there should not be many of you since we just posted the SuperBad Red Band trailer last week), most movie trailers begin with a green band. That is the all-green graphic that you see at the beginning of movie trailers. This signifies that the trailer adheres to the standards for motion picture advertising outlined by the MPAA, which includes limitations on foul language and violent, sexual, or otherwise objectionable imagery. Trailers that do not adhere to these guidelines may be issued a red band, and may only be shown before an R-rated, NC-17-rated, or an unrated movie.
But what does this really mean? Okay, so here is a version of the Knocked Up trailer with some additional jokes that were not suitable for the green band trailer. But for the most part, it's the same structure, and same clips. Check it out below.
The Knocked Up Red Band Trailer has been REMOVED, sorry. Click Here to Learn how to Gain Access To Red Band Movie Trailers