Release Date Change: Balls Of Fury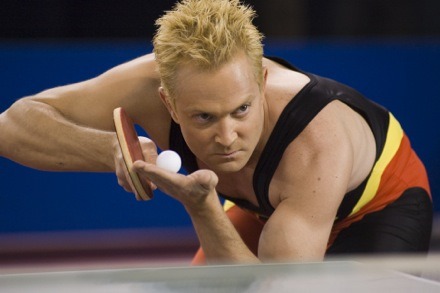 Rouge Pictures has decided to move Balls of Fury from September 14th, to August 31st 2007. The comedy was originally set to go head to head with Danny Boyle's Sunshine and Jet Li's War. The film will now go up against Mr. Bean's Holiday and Rob Zombie's Halloween. I think they may have been better off in the previous release date.
Robert Ben Garant's film follows down-and-out former professional Ping-Pong phenom Randy Daytona (Dan Fogler), who is sucked into this maelstrom when FBI Agent Rodriguez (George Lopez) recruits him for a secret mission. Randy is determined to bounce back and win, and to smoke out his father's killer â€" arch-fiend Feng (Christopher Walken). Yeah, we're really not interested in seeing it either.