Wall Street 2 Announced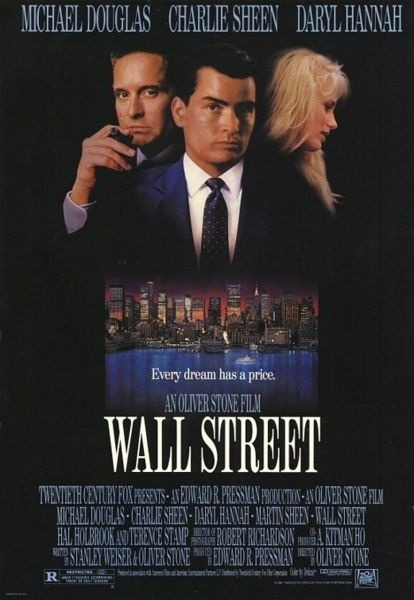 20th Century Fox is developing a sequel to Oliver Stone's 1987 drama Wall Street. The studio has signed deals with the original producer and also the writer. Stephen Schiff script Money Never Sleeps will follow Gordon Gekko's release from jail and entry into the exciting world of hedge funds. The project is being set-up as a potential starring vehicle for Michael Douglas. Oliver Stone is not expected to return as director.
Wall Street has a lot of classic lines ("Greed is Good." "Lunch is for wimps." "What's worth doing is worth doing for money." "If you need a friend, get a dog.") and some amazing speaches. You can watch Douglas' Oscar-winning speech after the jump, as well as the film's theatrical trailer.
[youtube]_icgdMQ4MdQ[/youtube]
[youtube]iASJHXUV75M[/youtube]