Stardust Movie Poster/Advertisement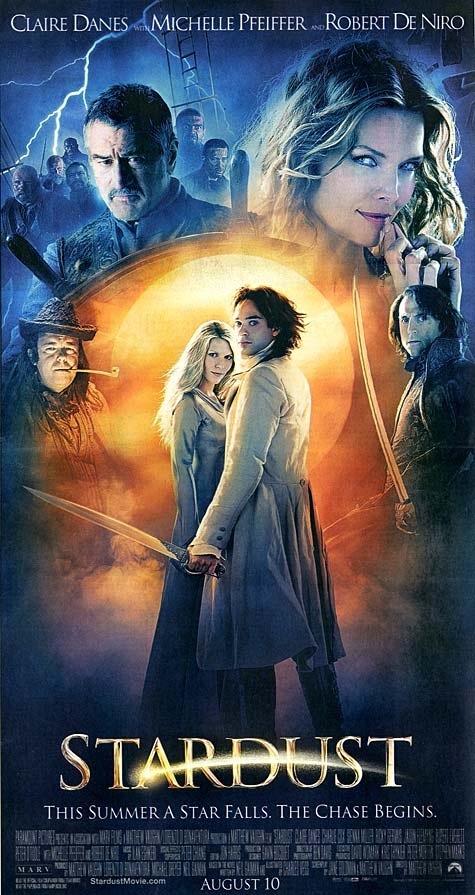 Is this the new poster for the big screen adaptation of Neil Gaiman's Stardust? Not exactly. This poster image appeared in this weekend's LA Times Sunday edition (via KungFuVideo). I have heard nothing but incredible things about Gaiman's work. My only exposure has been Mirrormask, which I've been told is not an accurate indication of his work. Check out some of our previous Stardust coverage: Movie Trailer (HD available), Unofficial Movie Trailer, 30 Production Photos. You can also click on the image to the right to see a much larger version.
Stardust follows a young man named Tristan (Charlie Cox) who tries to win the heart of Victoria (Sienna Miller), the beautiful but cold object of his desire, by going on a quest to retrieve a fallen star. His journey takes him to a mysterious and forbidden land beyond the walls of his village.
Stardust hits theaters on July 27th 2007.