Grindhouse Put On Hold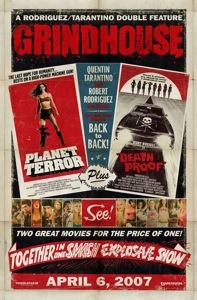 Due to the mediocre American box office take, The Weinstein Co have decided to put the film's U.K. release temporarily on hold.
According to FilmJunk, the Weinsteins and U.K. distributor Momentum Pictures have decided to regroup and figure out the best possible strategy for release. The film was scheduled to hit theaters on June 1st 2007. I'm guessing that the new plan is to release both films individually, rather than in the double feature format that has taken most of the blame for the U.S. failure. If this happens, it will be interesting to see the results.