Spider-Man 3 Box Office: "Tracking To Beat All Expectations"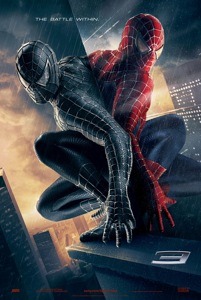 MovieTickets.com report tickets to Spider-Man 3 are selling at three times the rate of Spider-Man 2. Fandango.com is also reporting that tickets to the new movie are selling four times faster than Spidey 2. Original estimates had the third film in line to make $101 million for it's opening weekend (May 4-6), but now the movie is "tracking to beat all expectations."
The first Spider-Man has the second biggest opening weekend to date, with almost $115 million. Pirates of the Caribbean: Dead Man's Chest holds the number one spot with $135 million.
So could Spider-Man 3 become the new number 2? Our insiders are still saying it's possibly, but not probable.