Chow Yun-Fat Drops Out Of John Woo's Red Cliff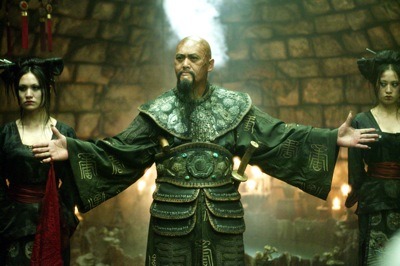 Chow Yun-fat has dropped out of John Woo's 4-hour $75 million adaptation of The Battle of Red Cliff (titled Red Cliff) three days into shooting, according to Variety. The producers don't know what to do, and are doing the best they can to reschedule the production around the scenes and shots that don't involve the leading man. That's right, Chow Yun-fat was the lead.
According to the producers, the move was made "since the bond company CineFinance would not approve his agreement." But we believe there is more to the story. The agency claims that Chow had made "unreasonable demands." While Chow claims he didn't receive a final script until a few days ago and "was not sure he would do justice to the character." I don't know who to believe.
Chow is not the first to depart from the project. Tony Leung Chiu-wai (Bullet In The Head) quit a few weeks back over time commitments (He claimed that he could not make a commitment to the six month-long production).
Red Cliff, the biggest budget Chinese film ever to be greenlit, is the big screen retelling of the Battle of Red Cliffs, a decisive battle during the period of the Three Kingdoms in China. According to BORC.com, the battle took place in the winter of 208 C.E. between the allied forces of the southern warlords (Liu Bei and Sun Quan), and the northern warlord Cao Cao. Liu and Sun successfully frustrated Cao's effort to conquer the land south of the Yangtze River and reunify China. It is also distinctive for being one of the most lethal battles in world history. Despite being one of the most famous battles of Chinese history, descriptions of the battle differ widely on details; in fact, even the place of battle is still fiercely debated.