Sam Raimi Wants To Direct The Hobbit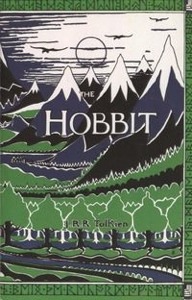 Earlier this year New Line chairman Robert Shaye announced plans to adapt The Hobbit into a feature film without The Lord of the Rings director Peter Jackson.
Rumors started to circulate claiming that Shaye was interested in signing Spider-Man 3 director Sam Raimi to helm the film. Raimi hasn't commented about the rumor, until now. The Evil Dead director revealed to EW that he is more than interested in tackling the film adaptation, if he gets the okay from Jackson.
"If Peter didn't want to do it, and Bob wanted me to do it – and they were both okay with me picking up the reins – that would be great. I love the book. It's maybe a more kid-friendly story than the others."
Shaye has previously said that he plans to release The Hobbit in 2009. New Line has a limited amount of time on their option of the property, which will force them to go into production soon. If Raimi were to take on the huge complex project, that would put him out of the running for Spider-Man 4. Either that or Columbia Pictures would have to push the next movie back to wait on Raimi.