OFFICIAL: Shia LaBeouf Cast In Indiana Jones 4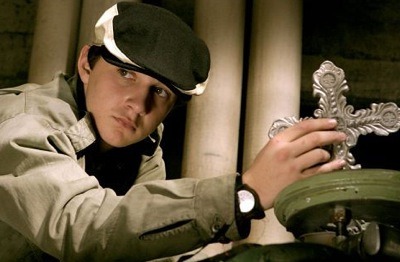 A couple weeks back it was highly rumored that Shia LaBeouf was in negotiations to be cast as Harrison Ford's son in Indiana Jones. George Lucas denied it. Shia told us that he hasn't even heard from the Indiana Jones people. It turns out – He lied.
"I was hoping the rumors were true, so I couldn't be more thrilled," said Shia. "To be cast in an 'Indiana Jones' film is like grabbing the brass ring and holding on for the ride. I'll do my best to meet the high standards that Steven, George, and Harrison have set and I can't wait to take that giant step in front of the Indy cameras."
LaBeouf has been cast in the movie. The official announcement was made today, the same day LaBeouf's movie Disturbia hits theaters. Coinicidence? We think not. Steven Spielberg was also involved in that other film and I'm sure Shia's agent made a deal for the announcement to be made today, to help publicize his client's latest movie. Call my cynical, but it sounds realistic.
Production on Indiana Jones 4 begins in June. The film is scheduled for a May 22nd, 2008 release.