Toy Story 3-D?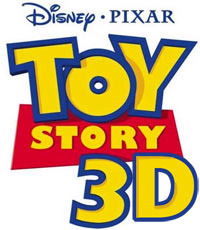 3D movies seem to be all the rage now-a-days. Rumor has it that Toy Story 3 might be in 3-D. That's right, a Pixar movie in Disney Digital 3D. Pixar previously ran a 3D test on the original Toy Story, but were unhappy with the results they saw on the big IMAX screen.
"The problem with that is, I think John Lasseter believes there has to be a reason for that. Especially with IMAX, composition and cuts that would be good for a normal screen can be jarring on a giant screen. You really have to recompose a movie for IMAX," Ratatouille director Brad Bird told us at WonderCon. "We've looked at it, and we're just hoping and waiting for the technology to get a little better. I've seen some 3D that is really amazing. I wouldn't rule it out, but I don't feel the time is right to go 3D. So someday, probably."
And that probably could be Toy Story 3, which will hit theaters in 2010. We'll update the story if and when we get any official confirmation.