Rachel Weisz Dumps The Mummy 3 For... Sin City 2?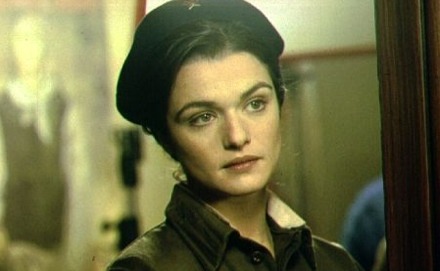 Rachel Weisz will not be returning for The Mummy 3. TMZ reports that Weisz has four other projects coming "together imminently." She also is trying to balance her new family life, as she has a 9 month year old son with The Fountain director Darren Aronofsky. The project will move on without Weisz. Universal will most likely write her character, Evelyn Carnahan O'Connell, out of the third script. Brendon Fraser, Jet Li and xXx director Rob Cohen are still officially attached. [Update: Variety has confirmed this story]
A Mummy movie without the Rachel? Count me out. Four other projects? We know Weisz is currently attached to Dirt Music (expected to start production in August 2007), The Lady from Shanghai (which is in early preproduction), and The Colossus (which begins in October 2007). She is currently filming The Brothers Bloom (which I assume will enter into post production sometime before June). That leaves Weisz' schedule free from May-August 2007. What is the fourth project? Could it possibly be Sin City 2? The Frank Miller/Robert Rodriguez sequel is currently slated to start production in June. It seems to be a perfect fit. We have our fingers crossed.