17 New Photos From The Nancy Drew Movie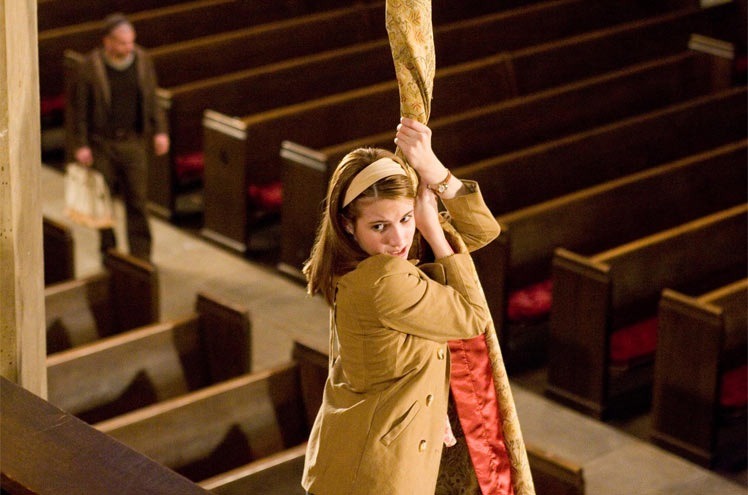 Okay so we don't usually post about family movies (outside of the computer generated flicks), but with the future of Veronica Mars in limbo, suddenly the Nancy Drew movie has caught our interest. And plus the sequel is already announced, so we can't miss this one or we won't know what's going on. Check out 17 new photos from the movie below. As always, left click for higher resolution versions. And it you haven't already, while you're at it – check out the movie trailer.
In the first film, Teen detective Nancy Drew (played by Emma Roberts) accompanies her father on a business trip to Los Angeles, where she happens upon clues to a murder mystery involving a movie star. Based on the book series created in 1930 by Edward Stratemeyer, of which over 200 million books have been sold worldwide. The movie stars Emma Roberts, Tate Donovan, Barry Bostwick, Laura Elena Harring, and Josh Flitter.
Nancy Drew hits theaters on June 15th 2007.