Alex Pettyfer Cast In The Mummy 3?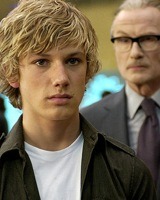 According to TV.com, Alex Rider: Stormbreaker star Alex Pettyfer is up for a role in The Mummy 3.
Pettyfer would play Alex O'Connell, the son of Rick and Evelyn O'Connell (Brendan Fraser, Rachel Weisz) in the first two films. Alex was played by Freddie Boath in The Mummy Returns. Jet Li is also cast in the movie as the villain. The Mummy 3 will take place in ancient China and will move forward to a post-World War II setting. xXx filmmaker Rob Cohen is attached to direct.