Michael Bay's Remake Of The Birds Aiming For Summer 2008 Release?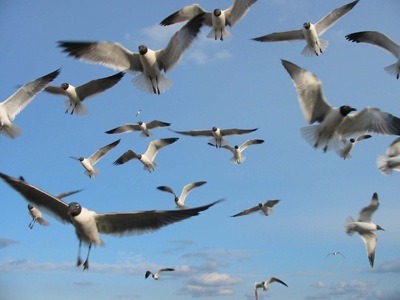 Last we heard, a remake of The Birds was in "active development" over at Michael Bay's production company. Well today we have a slight update we discovered in the cliff-notes of a Variety article. Universal is aiming to begin shooting the remake by the end of the year.
I wonder if the new version will be a remade of Alfred Hitchcock's classic or a total restart based on the Daphne Du Maurier short story which inspired the film. Hitchcock's film is definitely due for an update, especially considering the advances in special effects (CG..etc). It's probably a bad sign that Boogeyman scribes Juliet Snowden and Stiles White were attached to the screenplay adaptation. And isn't rumored star Naomi Watts having a baby? Looks like Universal may be going in another direction.
If the film does get started before year's end, It's quite possible that we could see the film at earliest Summer 2008 (although I'd expect a release late 2008/early 2009).