Sin City: The TV Show?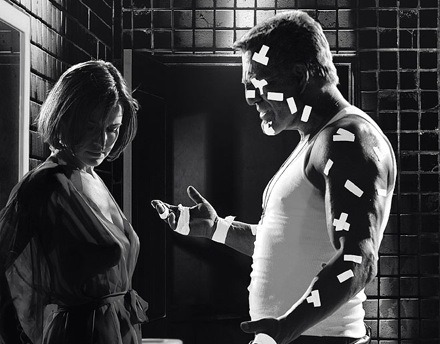 Grindhouse director Robert Rodriguez has small screen plans for Sin City. According to CS, the director would like to continue Frank Miller's graphic novel adaptations as a television series. I guess the completely digitial production process could be streamlined for small screen production. But fear not, Rodriguez plans to film Sin City 2 first.
Robert made the comment on PBS' The Charlie Rose Show (a great show for long form interviews) but we don't have the direct quote. So there is a possibility that he may have been taken out of context. We'll update the story if it develops. Sin City 2 is expected toi start shooting in June. Grindhouse is out now everywhere.