Wes Anderson's The Darjeeling Limited Movie Poster NOT REAL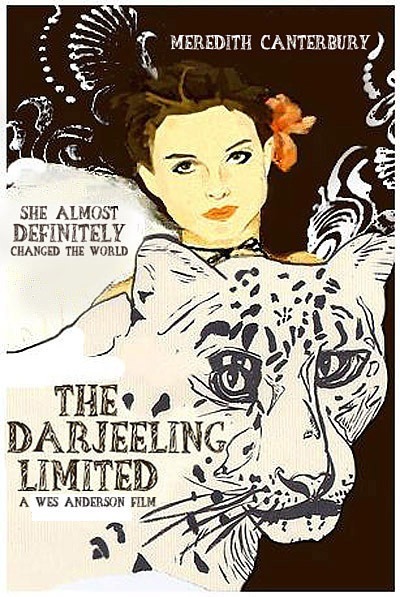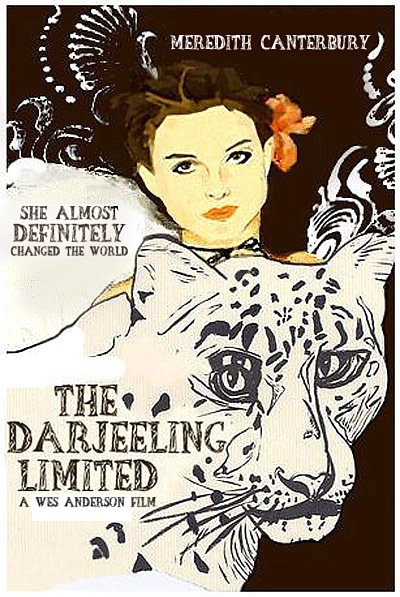 Update: Apparently the poster is just a creation of NataliePortman.com, and is not real.
One day after the screenplay mysteriously found its way onto the internet, out friends at FilmIck have a first look at the movie poster for Wes Anderson's The Darjeeling Limited. I love the film's tagline "She Almost Definitely Changed The World". It's very Wes Anderson-ish. Click on the poster for a slightly better view.
Written by Anderson, Roman Coppola and Jason Schwartzman, the story follows the journey of three brothers (played by Owen Wilson, Adrien Brody and Jason Schwartzman) who take a train (The Darjeeling Ltd) through India in search of a rare albino tiger that was believed to be the reincarnation of their recently deceased father. The brothers intend the trip as a spiritual journey, a search for the tiger, and a chance to bond with each other. But things go wrong – they get kicked off the train, at which point they begin to learn much more about themselves and the country than they ever expected to. The film also stars Amara Karan, Natalie Portman, and Angelica Huston.
The Darjeeling Limited is scheduled to hit theaters on December 25th 2007.