Mary Elizabeth Winstead Talks Live Free Or Die Hard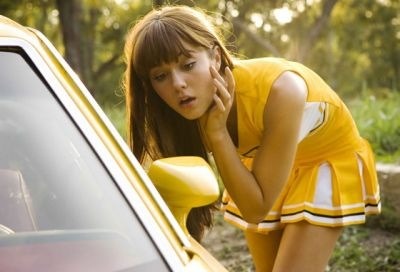 When we sat down and chatted with Mary Elizabeth Winstead last week at the Grindhouse junket, we asked her about her upcoming part in Live Free or Die Hard. Here is what Winstead revealed:
I play Lucy McClane. I'm John McClane's (Bruce Willis) daughter. A little bit of a damsel in distress but I am a McClane so I get to fight my way through it and throw some punches, some head-butts, gun-shooting, and all that stuff. It was fun to go from Grindhouse where I play this really sissy naive girl to being a McClane, which is totally different shoes to fill. So it was a lot of fun.
You can see Mary Elizabeth Winstead next in Grindhouse, which hits theaters on April 6th 2007.