Jennifer Hudson Finds Her Next Oscar Nominated Role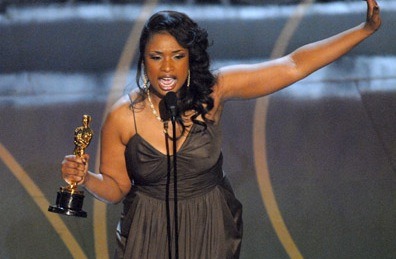 I thought Jennifer said she was talking time off to concentrate on her music? Well apparently not. The Academy Award winning actress has been cast as Academy Award winner Forest Whitaker's daughter in Winged Creatures. The movie follows a group of strangers who form a unique relationship with each other after surviving a random shooting at a Los Angeles diner.
Oscar nominee Jackie Earle Haley (Little Children) is also in the film, as an abusive husband and father. The movie also stars Guy Pearce (Memento), Kate Beckinsale (The Aviator), Dakota Fanning (War of the Worlds), Embeth Daviditz (Schindler's List) and Josh Hutcherson (Bridge To Terabithia). Talk about a stacked deck. I'm betting this film will be released in December, because it sure smells like Oscar bait.
According to Hollywood WireTap, the indie drama is currently shooting in Los Angeles.