Casting National Treasure 2: Helen Mirren And Ed Harris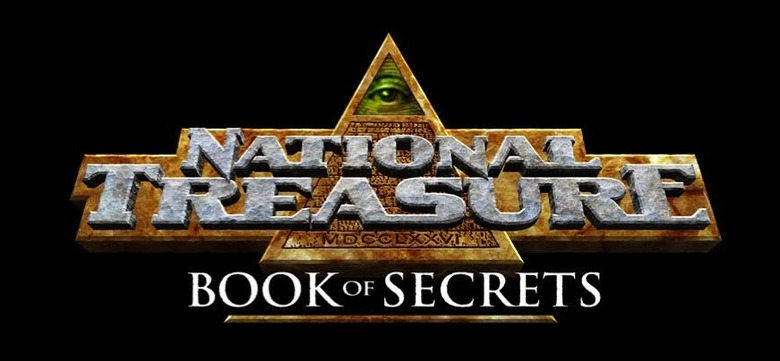 Ed Harris (A Beautiful Mind, The Abyss, The Rock) and Helen Mirren (The Queen, Calendar Girls, Excalibur) have been cast in National Treasure: Book of Secrets.
According to JoBlo, Mirren will play Nicolas Cage's mother, Emily Gates, who provides his family's connection to John Wilkes Booth and the mysterious Knights of the Gold Circle. And Harris will play Jeb Wilkinson, an ally who might turn villain.
The Book of Secrets subtitle refers to the infamous 18 pages which are actually missing from John Wilkes Booth's library. What information was in those 18 pages leads Nicolas Cage on another treasure hunt which is also said to involve Abraham Lincoln.
According to The People's Almanac: "Criticism of the government's handling of the assassination investigation began not long after the trial was concluded and has continued to the present. In 1866 Congressman Andrew J. Rogers of New Jersey, a member of the House select committee on the assassination of Lincoln, filed a minority report in which he accused the government of falsifying evidence and testimony at the trial. In 1867 Col. Lafayette C. Baker, former head of the secret service, revealed that he had handed over a diary kept by Booth to Secretary Stanton, who hid it. When the diary was subsequently found, in a War Dept. file, 18 pages of it were mysteriously missing. Over a century later, in 1977, David Balsiger and Charles E. Sellier, Jr., claimed to have discovered the missing 18 pages and other documents that prove highly placed government officials not only conspired to kidnap Lincoln, but covered up many details of the assassination in order to keep their plot from being discovered."
Director Jon Turteltaub and stars Nicolas Cage, Justin Bartha, Diane Kruger, Jon Voight and Harvey Keitel return.
National Treasure: Book of Secrets is now filming. The movie will hit theaters December 17th 2007.