Bryan Singer's WWII Movie Gets A Title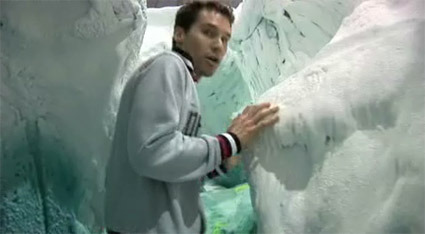 Last week we learned that Tom Cruise would star in Bryan Singer's World War II drama (you know, the one that absolutely won't push back Superman Returns 2). Well now the untitled drama has a name.
According to The Guardian, the codename (or tentative title) of the project is Valkyrie, named after the Richard Wagner opera.
Based on true events, Valkyrie tells the story of a scheme hatched by German Generals to assassinate Adolph Hitler at the height of World War II."
It turns out the film has already sparked criticism from the would be assassin's family.
"Descendants of Claus Schenk Graf von Stauffenberg object to the choice of Tom Cruise for the lead role, fearing that the story will be turned into "propaganda" for the actor's Scientology beliefs."
Now that's funny.
Usual Suspects screenwriter Chris McQuarrie wrote the script with Nathan Alexander. The film will be shot in Berlin and in eastern Europe this Summer.