Eli Roth Talks Stephen King's Cell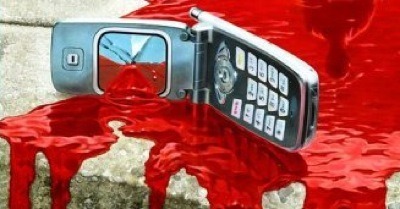 At the Grindhouse Junket we were able to grill Hostel 2 director Eli Roth about his big screen adaptation of Stephen Kin's The Cell, which is currently in development.
Question: What's going on with Cell?Eli: Cell, the writers Scott Alexander and Larry Karaszewski are writing it. They wrote 1408, Ed Wood, and The People vs. Larry Flint. And now that I'm getting closer to locking picture on Hostel 2, I've been meeting with them more regularly. They're working on the draft.Question: I'm from Massachusetts too, and they go to my home town â€" so keep that in there.Eli: It's interesting because looking at my favorite scene, um, the first question was can I deviate from the book or am I going to piss off Stephen King? Like he was mad at Stanley Kubrick, I don't want him mad at me. Apparently Stephen King was like "Do whatever you want." My feeling is I'll always do what's best for the film. There are certain elements that make the book great but I think first and foremost, you owe it to the movie. I'm looking at Stephen King adaptations like Carrie and Creepshow â€" Creepshow is dead on and The Shining deviates, and it's still a great film. The keyword is it's an adaptation of the book not a replication of the book.Question: It has a great opening scene, which sort of defines the book. Are you going to preserve that?Eli: I love it. Yeah. I love the opening but I also want to keep that not necessarily that insane chaotic tone, but I want to keep the tension of the opening 40 pages of the book and I want to introduce other elements because I think that book, for me where it loses tension, is where suddenly you don't feel like the phone crazies are trying to kill them. You feel like they… and I find that there should be other ways that you still feel the tension that any second they could get killed.Question: Is it going to be set in Boston?Eli: Yes, Boston, Definitely.Question: Are you going to let Stephen King cameo in Cell?Eli: If he'd like to, sure. There is always room. That's the good thing about Cell, because it's like crazy people running around trying â€" everyone who wants to get killed, you'll all die in Cell. Everyone who wants to be killed in Cell, there's room and there is plenty of blood for everybody.Question: Will you shoot in Boston?Eli: I'd love to shoot in Boston, we'll see.Question: Is it your next project?Eli: Definitely the next project is sleep. I'd love to tackle that next, but we're going to have to wait to see when the script comes in. And then if there is action… There are just a number of factors. I'd like to make it my next project, yeah. I'd love to.Cell follows a New England artist who struggles to reunite with his young son after a mysterious signal broadcast over the global cell-phone network turns masses of his fellow humans into telekinetic hive-mind zombies.
See Eli Roth next in Grindhouse, out April 6th 2007.