Judd Apatow Says Critics Are Always Right, Even If They're Not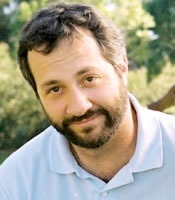 I've admired Judd Apatow's work even since Heavyweights in 1995. I've followed his career from The Cable Guy (which I loved) to the short lived Freaks and Geeks television show, which Apatow wrote and produced. Sure, Celtic Pride was really, really, REALLY BAD. And that's coming from a Bostonian who had friends in the movie. But The 40-Year Old Virgin is probably the best comedy in the last 10 years.
I write about films and filmmakers I enjoy, but I find it extremely ironic that things have taken a complete 180. No, Apatow is not reviewing a film I directed, but he has instead written a nice article on movie critics and his relationship with criticism.
The fact that Apatow freely admits that he reads everything anyone writes about him ("I like to put my name in the Google news and blog alerts and receive every single thing written about me and my work on the Internet") probably suggests that he's reading this very article, about his article – how odd.
Anyway, It's fascinating to see a filmmaker openly discuss his feelings about the whole review process. Sure, it probably helps that his new film, Knocked Up, is getting glowing reviews all over the place.
"On this day, when the reviews are good, I say to all who have written anything about a project of mine: You have always been right about everything. And you continue to be right today," Apatow writes.
You can read Judd's full guest column at MTV.com (yes, we hate the annoying flash interface too).