Go Ninja, Go Ninja, Go!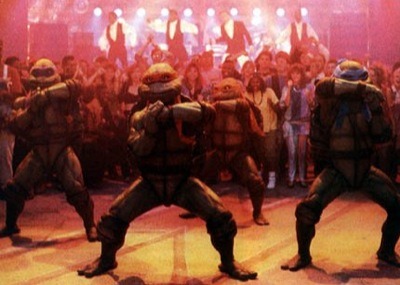 TMNT hits theaters this Friday. From what we've heard, it's tracking pretty highly with kids. Jared Moshe reminds us what happened last time the Turtles made a hit movie. Check out the blast from the past below. I can't believe it ever came to THAT.
[youtube]GFLGRidfFo4[/youtube]
It's really too bad this song wasn't remade for TMNT.