United Artists Eyes Francis Ford Coppola's First Movie In 10 Years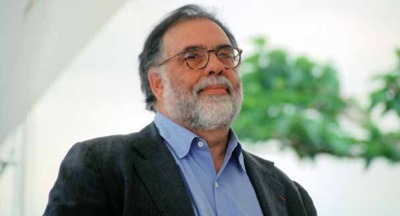 Jeeeez, Tom Cruise and Paula Wagner are on a roll. I bet Paramount and Redstone are regretting that separation now. The new United Artists are in talks to acquire Francis Ford Coppola's first film in ten years.
Coppola adapted, produced and directed Youth Without Youth based on the 1976 novel by Romanian-born religious historian Mircea Eliade. Inspired by his daughter Sofia, Francis shot the $5 million low budget film last winter in Romania. The film stars Tim Roth as a 70-year-old who is struck by lightning and suddenly gets younger and more brilliant. The film co-stars Alexandra Maria Lara and Bruno Ganz, and Matt Damon makes a cameo appearance.
According to Variety, the film was shown to distributors over the weekend where it was met with a mixed response. Coppola screened the film in late February for his Bay Area, which includes Carroll Ballard and George Lucas. Francis, why wasn't I invited?
Coppola's last time behind the camera was 1997's Rainmaker which also starred Damon.