New Meet The Robinsons Video Clip: Get That Boy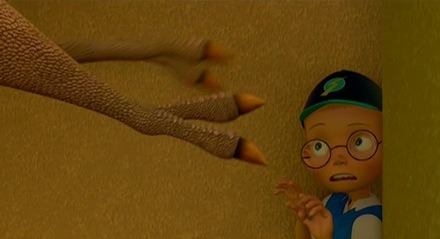 And Disney day continues here on /Film with a new video clip from Meet the Robinsons. In the new clip titled Get That Boy, watch as Lewis outsmarts Tiny the Dinosaur, whose brain is obviously not as big as his bite, and neither are his arms! Check it out after the jump.
[flv:http://www.slashfilm.com/wp/wp-content/trailers/meettherobinsons.flv 450 250]
Meet the Robinsons hits theaters in Disney Digital 3D on Friday, March 30th 2007.