SAW V Being Prepped For Possible Halloween 2009 Release?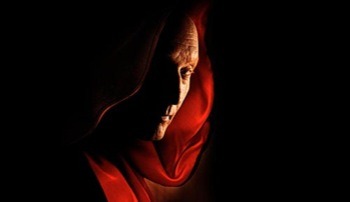 During the Lionsgate luncheon at ShoWest in Las Vegas, producers Mark Burg and Oren Koules confirmed plans to have actor Tobin Bell reprise the role of Jigsaw in Saw 4 and Saw 5, that's right – SAW 5!
IGN's report gels with our previous coverage, claiming that Jigsaw actor Tobin Bell had signed on for an undisclosed amount of SAW sequels. But after the last film, we just assumed that Lionsgate leaked that information to hide plot spoilers from the third film's release. But apparently it's actually true. Tobin is signed on for at least a fifth film, the the producers claim they have devised a way to keep Jigsaw in the series. I'm actually pretty sure everything was figured out during the SAW 3 scripting process.
Director Darren Bousman said while promoting the third film: "The one thing great about the Saw films are they're non-linear. They don't just go from present into future, they jump all over the place. Characters that died in previous films come back in this one for scenes. I don't think just because you've died in a "Saw" film means you're out of the Saw family. There's many stories left in the "Saw" thing. We set up stories in "Saw II" that played over to "Saw III." We set up stories in "Saw III" that will play over into the next one."
Saw IV will hit theaters on October 26th 2007. If the movie doesn't tank, expect Saw V to follow in Halloween 2008.