Superman Returns 2 DELAYED, Bryan Singer To Film WWII Thriller Next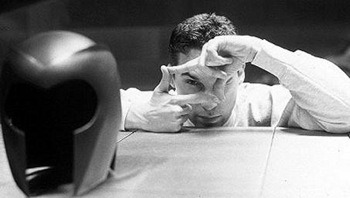 It looks like comic book fanboys might have to wait a little longer for another fix of the man and blue and red tights. Variety reports that United Artists have greenlit Bryan Singer's next project.
The yet-to-be-titled dramatic thriller is an ensemble mult-character story set in World War II. What is it about? We don't have any idea. What we do is that the project reunites Singer with The Usual Suspects screenwriter Chris McQuarrie. So it's probably going to be good, despite the blatant lack of red and blue tights.
Singer and McQuarrie took the project directly to United Artists heads Tom Cruise and Paula Wagner, who agreed to finance it almost immediately.
The new project begins production this summer. Best case scenario, the Superman Returns sequel could start shooting in mid-2008. I doubt Singer would go right from one movie to the next, especially considering the lengthy preproduction development process that is involved in a comic book movie. I could be wrong, but the June 2009 release date seems a bit unrealistic. Even Variety admits, "The film will delay Warner Bros.' hope of mounting a sequel to "Superman Returns" in the near future."