New 28 Weeks Later Teaser Trailer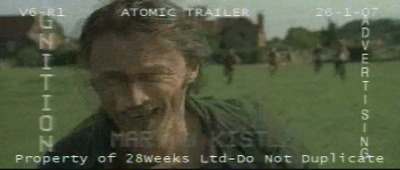 Fox Atomic has a quick rough cut footage preview of 28 Weeks Later. The full length trailer will premiere in theaters with The Hills Have Eyes 2 on March 23rd 2007.
I actually enjoyed the first film a lot despite the horrible mid point turn. But the sequel seems to lack the low budget charm of the original. Anyone else agree?
Juan Carlos Fresnadillo's 28 Weeks Later hits theaters on May 11th 2007.