The Buzz: The Namesake Is An Engaging And Moving Cross-Cultural Family Saga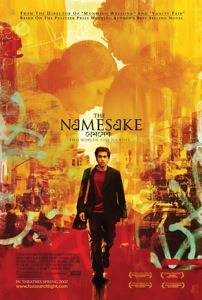 The Namesake
Director: Mira NairStarring: Kal Penn, Tabu, Irfan Khan, Jacinda Barrett, Glenne Headly, Linus Roache, and Daniel GerrollRunning Time: 122 minutesMPAA Rating: PG-13 for sexuality/nudity, a scene of drug use, some disturbing images and brief languageBuzz Rating:
8 out of 10
The Good:
Moving and marvelous new cross-cultural family saga.
Owen Gleiberman, Entertainment Weekly
A thoroughly engaging, terrifically moving family story that's rich in beautifully observed and lovingly conveyed human detail.
Glenn Kenny, Premiere
An engaging and moving film with a universal story about the bonds of family as told through two generations of a Bengali family.
Claudia Puig, USA Today
Nair and her uniformly superb cast take the same tack: The characters are individuals before they are emblems.
Dennis Lim, Los Angeles Times
It is hard to imagine a better cast or production values so the film should find audiences among sophisticated urban adults.
Kirk Honeycutt, The Hollywood Reporter
The Bad:
Not Available