Reign Over Me Production Photos Revealed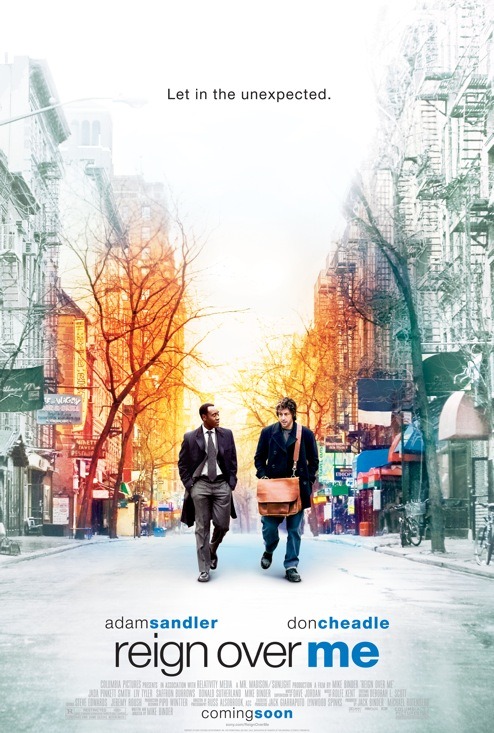 We have a folder full of new production photos to show you from Mike Binder's (The Upside of Anger) Reign Over Me. The new film stars Adam Sandler and Don Cheadle as two former college roommates who run into each other years later and rekindle their friendship. Charlie, who recently lost his wife and children in 9/11, has retreated from his life, while Alan is overwhelmed by his family and professional responsibilities. Their chance meeting becomes a lifeline for Charlie and Alan, both of whom are in need of a trusted friend at this pivotal moment in their lives.
The movie also stars Jada Pinkett Smith, Liv Tyler, Saffron Burrows, Donald Sutherland and Mike Binder (yes, the guy who's also directing — never a great sign).
Rated R for language and some sexual references, Reign Over Me (125 minutes) hits theaters on Friday, March 23rd 2007.
As always, left click on the images below to see a high res version.