The Ex Gets A New Date AGAIN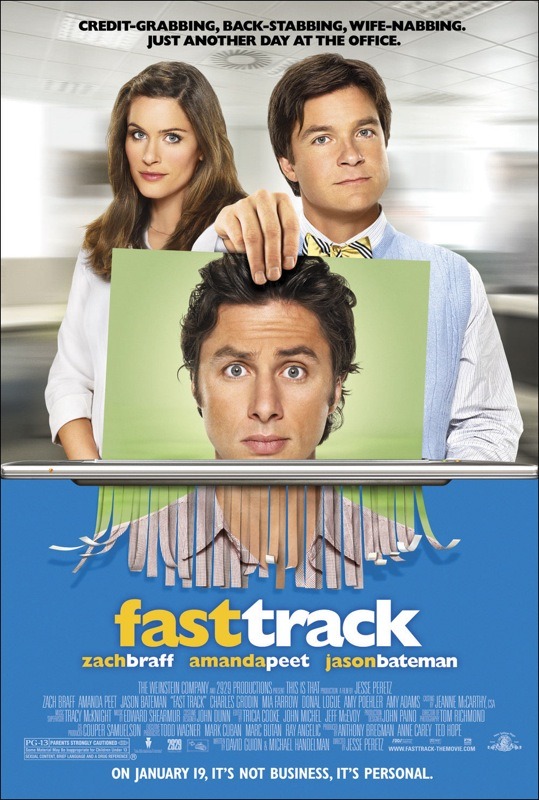 We just got word that the release date for Zach Braff's new film The EX has been moved to May 11th 2007.
The movie was originally titled Fast Track (hence the poster pictured right), and was scheduled for a December 29th 2006 bow. The name changed, the release date moved to March 9th, and then June 2007 TBA, and we're being told that the May date is now final. We know an early cut was shown in limited release and at the European Film Market last month. So far the movie has gotten extremely positive reviews from noncritical audiences, which is very odd for a film plagued with release date changes (a date move is usually a very bad sign). The Ex is currently getting a 9.2 on IMDb with over 100 votes. LA Weekly compared it to David O. Russell's Flirting with Disaster.
The movie follows Tom Reilly (Zach Braff), a guy who is forced to work with his pregnant wife's (Amanda Peet) high school friend and former lover (Jason Bateman), who is in a wheelchair.