William Monahan And Martin Scorsese Hook Up For The Long Play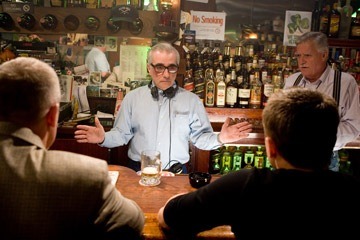 Martin Scorsese has at least six projects in development (that we know about). We took an in-depth look at those films last week (you can read that report here). Well add another film to that list. The Departed 2 has been put on hold, at least for now. Academy Award winning screenwriter William Monahan (The Departed) is set to rewrite the script for The Long Play for Scorsese.
The Long Play is a rock 'n' roll epic that follows "two friends through 40 years in the music business, from the early days of R&B to contemporary hip-hop."
Sounds very similar to Dreamgirls to me. The idea is based on an idea by Rolling Stones front-man Mick Jagger, who is also producing. The project was originally set up at Disney but has now moved to Paramount. Rolling Stones magazine writer Rich Cohen did exhaustive research and wrote several drafts. Emily the Strange scribe Matthew Weiss also wrote drafts.
I'd rather The Departed 2 or one of the more interesting ideas in development (Again, check out our full rundown of Scorsese projects at this link)