Oscar Nominated Stars That Could've Been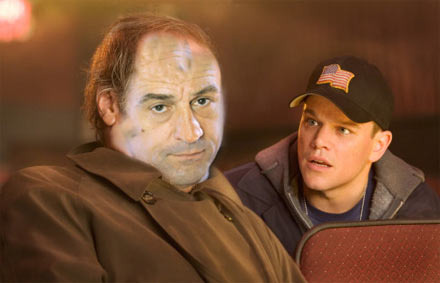 One of our favorite new websites is NotStarring.com, a website that is dedicated to your favorite stars and the roles they didn't get. Recently they put up a section dedicated to the directors and stars who turned down roles in Oscar nominated movies. We're not sure about the accuracy, but that won't stop us from taking a look at some of our favorites from the class that could have been 2007:
The Departed: Robert De Niro was originally set to play Queenan (Martin Sheen's role), but dropped out to go ahead with his own directorial project, the Good Shepherd. Mel Gibson had to turn down a role in Martin Scorsese's crime drama due to his commitment to Apocalypto. Denis Leary had to say no because of his ongoing commitment to his TV series. Brad Pitt was cast as Sullivan but dropped out, but continued to produce the film. Kate Winslet and Hilary Swank were reportedly some of the actresses considered by Scorsese for the part of Madolyn (Vera Farmiga).
Dreamgirls: Aaliyah was to play the lead role which later went to Beyonce Knowles. Lauryn Hill expressed interest in the role in the early to mid 1990's. Whitney Houston was attached to the role in the late 1980's. Terrence Howard auditioned for a part but didn't get it. Usher could not commit six months to the project and turned down the role (Keith Robinson). Denzel Washington reportedly turned down the role of Curtis Taylor Jr. (Jaime Foxx) because he can't sing.
Little Miss Sunshine: The role of uncle Frank (Steve Carell) was reportedly written for Bill Murray.
Borat: Director Todd Phillips (Old School) left the project in 2005 over creative differences.