2007 Independent Spirit Awards Winners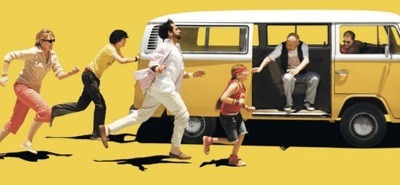 Little Miss Sunshine won the top prize at the 2007 Independent Spirit Awards, a day before the underdog indie comedy competes for Best Picture at the 2007 Academy Awards. Could the little indie that could win an Oscar? Check out the full list of winners after the jump.
Best Feature: Little Miss Sunshine
Best Female Lead: Shareeka Epps for Half Nelson
Best Male Lead: Ryan Gosling for Half Nelson
Best Supporting Female: Frances McDormand for Friends with Money
Best Supporting Male: Alan Arkin for Little Miss Sunshine
Best Director: Jonathan Dayton, Valerie Faris for Little Miss Sunshine
Best Screenplay: Jason Reitman for Thank You for Smoking
Best First Screenplay: Michael Arndt for Little Miss Sunshine
Best Cinematography: Guillermo Navarro for Pan's Labyrinth
Best First Feature: Sweet Land
Best Foreign Film: Leben der Anderen, Das
Best Documentary: The Road to Guantanamo
John Cassavetes Award: Quincea�era
Truer Than Fiction Award: P.O.V.: The Tailenders (#19.5)
I'm glad to see Quincea�era get an award, but I'm surprised that Pan's Labyrinth didn't win best feature.