Hostel: Part II Poster Revealed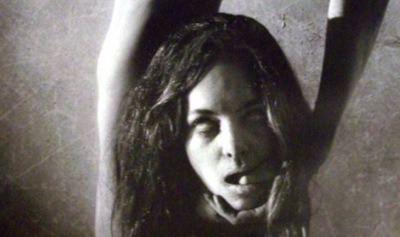 The new Hostel 2 Theatrical Poster is so hardcore, I doubt that movie theaters will even display it. Be warned that it contains nudity. Check it out after the jump.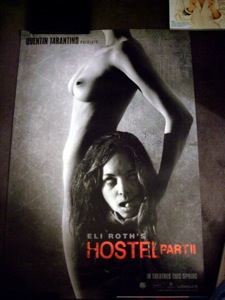 The teaser poster, which showed a close-up of pure meaty flesh, was pulled from many theaters after complaints (check out that poster by clicking here). The latest poster shows a topless Bijou Philips holding a decapitated head. Click on the image to see a high resolution version.
The film follows three young American female art students in Rome who are lured away to a Slovakian Hostel by a model from their class. Soon they will experience the grim reality their weekend getaway has in store.
Bloody-Disgusting has a rundown of a scene shown at Comic Con.Hostel: Part II will hit theaters nationwide on June 8th 2007.
via: AICN