EXCLUSIVE: Movie Trailer: Raving Directed By Julia Stiles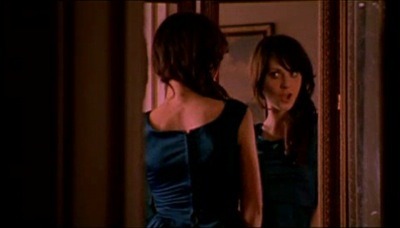 I always suspected that Julia Stiles was too smart to be just another teen actress. It turns out the Save the Last Dance and 10 Things I Hate About You star has directed a movie starring Zooey Deschanel (Elf, Almost Famous) and Bill Irwin. Check out the trailer, after the jump.
[quicktime width="384" height="240"]http://www.slashfilm.com/wp/wp-content/trailers/raving.mov[/quicktime]
Inspired by a feature entitled "The Dress (shirt, boots, jacket, jewels...) that changed my Life" in ELLE's October Personal Style issue, Stiles wrote and directed her first short-length film (We assume this means 30 minutes?). The movie is ELLE's first attempt at "original branded entertainment." Raving explores "the emotional connection between a bright, rebellious young woman and a lonely, disassociated older man after a chance encounter on a New York street corner."
Looks a little simple for my tastes, but Deschanel is enough to get my interest.
The film will premiere on the Sundance Channel on Tuesday, May 8th 2007 at 8:30pm.