Slow Burn Movie Poster Revealed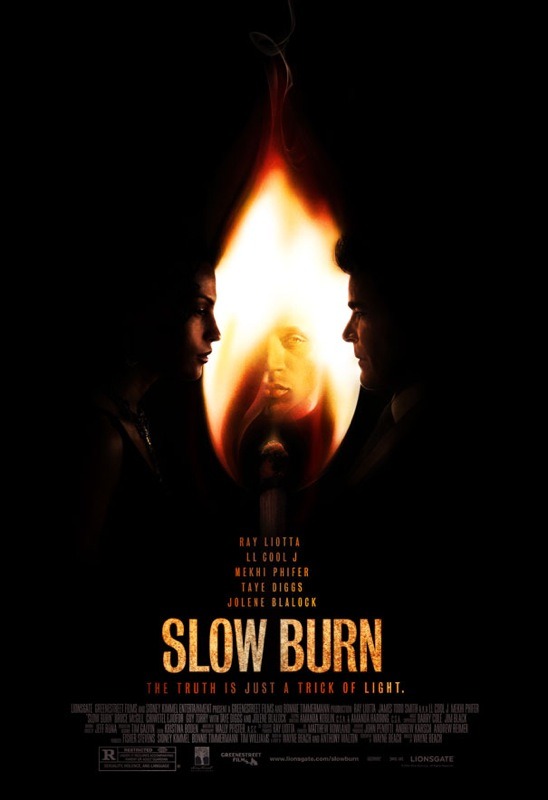 The Truth is Just a Trick of Light. Check out the new poster for Slow Burn.
The movie follows a district attorney (played by Ray Liotta) who is involved in a 24-hour showdown with a gang leader (LL Cool J) and is, at the same time, being manipulated by an attractive assistant district attorney (Jolene Blalock) and a cryptic stranger. Murder at 1600 screenwriter Wayne Beach makes his feature directorial debut.
Filmed in 2003, the movie premiered at the 2005 Toronto Film Festival to lackluster reviews, and has sat on a shelf ever since. I wonder why they've now decided to go theatrical? The movie was released direct-to-dvd in a couple other countries last year. The movie is currently getting a 5.8 rating on imdb.
Click on the Poster for a better look.
Slow Burn hits theaters on April 20th 2007.
via: ComingSoon