Prom Night Remake Announced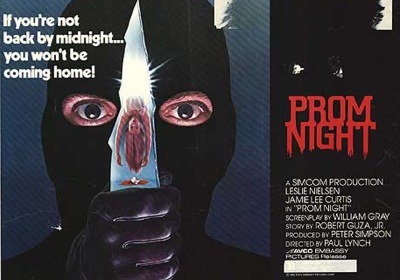 Television director Nelson McCormick will helm a remake of Prom Night starring Brittany Snow (John Tucker Must Die) for Screen Gems. So how are they going to ruin this horror classic? Probably by introducing supernatural elements and casting good looking youngsters instead of actors.
The original 1980 film starring Leslie Nielsen and Jamie Lee Curtis, followed the accidental murder of a young girl at the hands of four children, who swear to silence. But someone saw the whole thing happen. Six years later, revenge will be served at the senior prom. The movie spawned three sequels:
Hello Mary Lou: Prom Night II
Prom Night III: The Last Kiss
Prom Night IV: Deliver us from Evil
Gotta love those classic horror sequel titles.
Mark your calendar, Prom Night is early next year – February 1st 2008.