Amazing Academy Awards Facts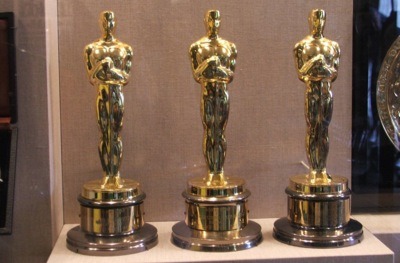 Who Votes? As of 2007, 5,830 industry professionals accounted for the voting membership. Actors make up the largest voting block, with a membership total of 1,311.
I want to join! Academy membership can only be obtained by a competitive nomination or a member nomination.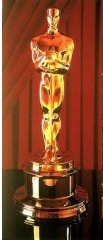 It's not an Oscar! The official name of the golden statue is the Academy Award of Merit.
Then Why is it called an Oscar? Bette Davis claims she named the statuette after her first husband, bandleader Harmon Oscar Nelson.
What is that thing? The statuette depicts an Art Deco stylized knight holding a crusader's sword standing on a reel of 35mm film with five spokes, which is supposed to signify the original branches of the Academy: Actors, Writers, Directors, Producers and Technicians.
You can't buy an Oscar! Since 1950 the statuettes have been "legally encumbered" by the requirement that neither winners nor their heirs may sell the statuettes without first offering to sell them back to the Academy for $1. If an Academy Award winner refuses to agree to this stipulation, then the Academy keeps the statuette. Academy Awards earned prior to this agreement have been sold in public auctions for six figure price-tags.
Does my film qualify? A movie has to open in the previous calendar year (from midnight at the start of January 1 to midnight at the end of December 31) in Los Angeles, California.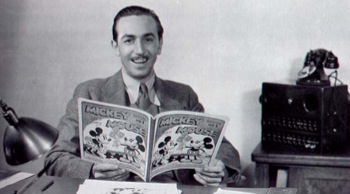 Most Nominated: Walt Disney holds the record with 22 wins, and 4 honorary. He was nominated for 64 Academy Awards in all. Composers John Williams and Alfred Newman have 45 nominations each.
Oldest: 80-year-old Jessica Tandy won for Driving Miss Daisy. 87-year-old Gloria Stuart was nominated for Titanic.
Youngest: 10-year-old Tatum O'Neal won for Paper Moon. 8-year-old Justin Henry was nominated for Kramer vs. Kramer.
Longest Standing Ovation: Charlie Chaplin in 1972.
Fun Facts:
Movie studios are strictly prohibited from advertising movies during the broadcast. Isn't that ironic?
In 1981, the Academy Awards were delayed for one day, due to the shooting of President Ronald Reagan.
Citizen Kane was nominated for nine Oscars but only won one (Best Original Screenplay).
James Dean was killed in a traffic accident in 1955, but was nominated in 1956 for East of Eden and in 1957 for Giant.
The Lord of the Rings: The Return of the King is the only Fantasy film to win Best Picture.
Movies that won all 5 top awards (Best Picture, Best Director, Best Actor, Best Actress, and Best Screenplay): It Happened One Night, One Flew Over the Cuckoo's Nest, and The Silence of the Lambs.
Bad Best Pictures: The following Best Picture winners have a rotten rating on Rotten Tomatoes: The Greatest Show on Earth (38%), Cimarron (36%), The Broadway Melody (42%), and Cavalcade (55%).