The Condemned Poster, Movie Trailer And Stills Revealed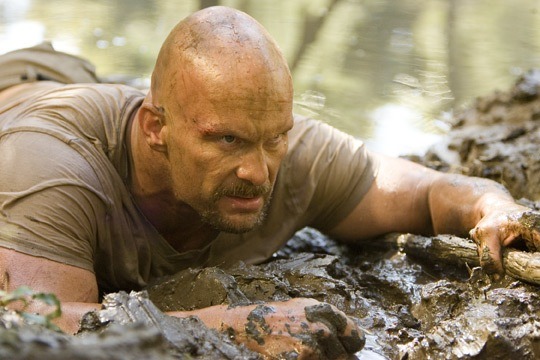 WWE won't give up. They have their mind set on making a genre classic with a WWE wrestler in the lead role. Too bad, their track record has been pretty bad: See No Evil, a bloody horror/thriller starring Kane, and The Marine, an action thriller starring John Cena. Now comes a film starring the man that started the second wrestling revolution, Stone Cold Steve Austin. Check out the movie poster, stills, and a trailer after the jump.
[youtube]Ps88ZqvTha4[/youtube]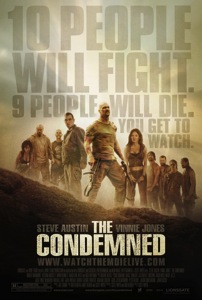 The film looks like a cross between The Running Man and Battle Royale. I find it interesting that the trailer has no mention of Austin, while the theatrical poster prominently advertises the former WWE champion in a starring role. Writer/Director Scott Wiper's past credits include a direct to video film titled A Better Way to Die, which he also stars in. Not a good sign.
Here's the official synopsis: An adrenalin-charged action thriller, "The Condemned" tells the story of Jack Conrad (Stone Cold Steve Austin), who is awaiting the death penalty in a corrupt Central American prison. He is "purchased" by a wealthy television producer and taken to a desolate island where he must fight to the death against nine other condemned killers from all corners of the world, with freedom going to the sole survivor. The producer films the illegal event, airing the killings live and uncensored onto the internet. Vinnie Jones and Rick Hoffman co-star.
As always, click on any of the photos for a higher resolution version.
The Condemned hits theater on April 27th 2007.