Howard Stern Show Cameos Harold And Kumar 2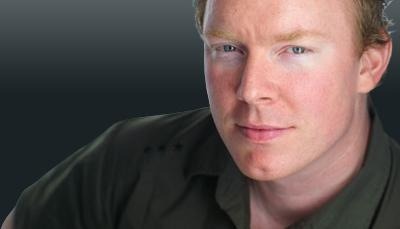 Howard Stern Show member Richard Christy is filming a cameo this month for the upcoming Harold and Kumar goes to White Castle sequel.
Christy has played in many bands, including Iced Earth, Burning Inside, Death and Control Denied. He earned his position after winning the "Win John's Job" contest in 2004, and has remained one of the funniest on-air personalities.
Born and raised in Fort Scott, Kansas, Christy is often made fun of for his hick/red neck charms, which has earned him the role as a Ku Klux Klan member in the upcoming film.
Richard made his film debut in a co-wrotten and co-directed short film titled Supertwink, which premiered on Howard Stern On Demand, and was reviewed by Richard Roeper who hated it.
A previously leaked plot synopsis involved Harold and Kumar running from authorities after being mistaken for terrorists when they try to smuggle a bong on board a flight to Amsterdam. Casting breakdowns reveal that the pot smoking duo have a run in with the KKK, travel to the inner-city where they interrupt a basketball game, before meeting President George W. Bush (possibly in Washington, DC?). And somehow the duo end up in Guantanamo Bay. Harold and Kumar 2 is the working title (Harold and Kumar go to Amsterdam has been confirmed false).