Kevin Smith Talks Reaper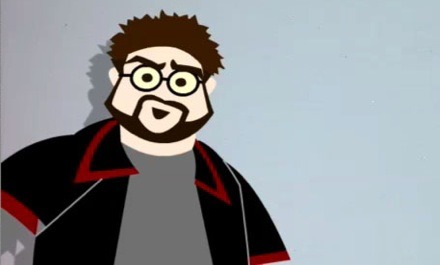 Two days ago we reported that Clerks writer/director Kevin Smith would be directing a television pilot for the CW. Well now we have new details, direct from Smith himself.
"Would've said something here first, but there wasn't supposed to be something said at all yet, as my deal's not closed," Smith said of the /Film story that revealed the news. "But, yes – if t's are dotted and i's are crossed properly – I'm going to direct the pilot for Reaper."
Reaper is an hour-long supernatural-themed CW drama from exec producer Mark Gordon (Grey's Anatomy). The series is about a 21-year-old slacker who ends up becoming Satan's bounty hunter, retrieving souls lost from Hell.
Smith describes the series as "less Brimstone or Dead Like Me (as some have suggested) and more Shaun of the Dead than anything else."
The director is trying get Clerks II stand-out Trevor Fehrman (Elias) into the cast. He also says that long time collaborator David Klein will shoot the first episode.
Why is Smith doing a tv pilot? "A. The script is funny, and B. I've always been curious about trying my hand at directing something I didn't write. Never had an interest in doing that on the big screen, but Reaper presented an excellent opportunity to give it a go in a smaller, yet, ironically, far larger, pond."
Production will begin in March 2007 for two weeks.
"It's not going to compromise my schedule too badly," says Smith. "I'm still in the midst of writing the next two flicks, which Mos and I are hoping to shoot back-to-back this fall and winter."