Around The Web: Whedon's Office, Avatar Casting, Al Franken's Announcement, The Signal Release Date, And More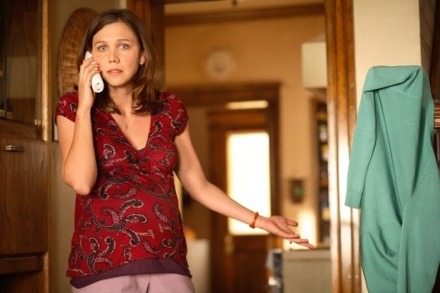 The latest Batman The Dark Knight casting rumor has Maggie Gyllenhaal to replace Katie Holmes as Assistant D.A. Rachel Dawes. Not a bad idea. But I'm guessing that like most of the other Batman casting rumors, it's not true.
All Star directors helm The Office: Lost Co-creator JJ Abrams, Serenity/Buffy The Vampire Slayer creator Joss Whedon, and Groundhog Day director Harold Ramis have directed episodes of the Office. Whedon's episode airs tonight, while the Abrams episode will air next week.
James Cameron has confirmed more Avatar castings: Wes Studi, Sigourney Weaver, Peter Mensah, and Joel David Moore.
Cast-a-date allows people in the entertainment industry to meet romantically. Very sad.
Comedian Al Franken (Saturday Night Live, Stuart Saves His Family) has finally announced his bid for Minnesota Senate. I hope he wins. His departure is bad news for Air America.
Magnolia Pictures will release The Signal in theaters on August 10th 2007. We loved this horror flick at Sundance. I hope is gets a wide release. Knowing Magnolia, probably not.
Universal has acquired the rights to make a movie about Milli Vanilli, the pop rock duo who were exposed as frauds. Sounds like it would make a better television movie to me.
Sideshow Collectables announces limited edition Hostel 12-inch figures. I wish I had more money.