Around The Web: Toy Fair 2007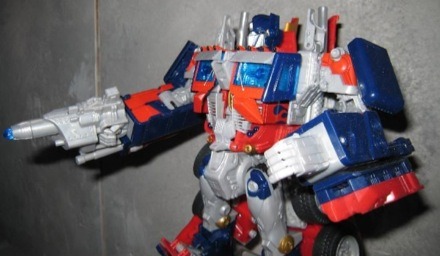 Toy Fair took over New York City this weekend. Let's take a look at all the new movie/comic book related toys.
No major developments, but check the links below for full coverage:
IGN has photos of Hasbro's Star Wars, Transformers and Spider-Man 3 Line-up.
DavidJr.com has some great video footage of all the new toys (Transformers, Harry Potter, Hellboy, TMNT, 24, LOST, Star Wars, Pirates of the Caribbean, Star Trek, Dreamgirls, and more)
Hasbro announces their Fantastic 4 toyline.
The coolest thing coming out of Toy Fair has to be these Office Space action figures from Diamond Select Toys [via: Wizard]. I so need the Talking Milton figure and diorama (seen below). Comes out in Septmeber, just in time for birthdays and Christmas.