Man On Fire TV Show Happening At Netflix, But Tony Scott's Movie Is Perfect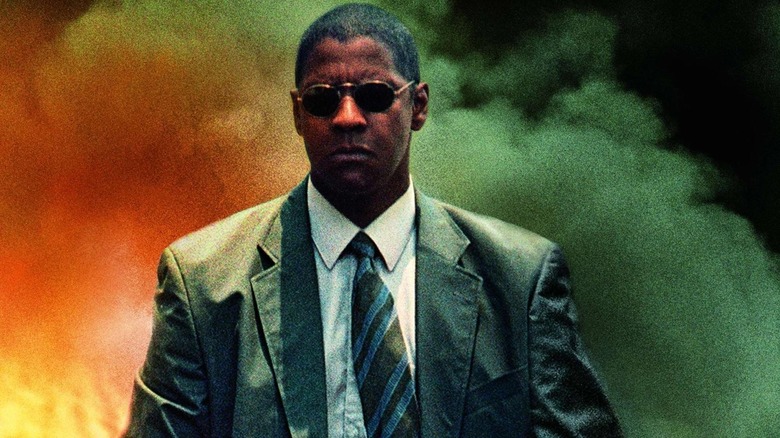 20th Century Studios
Netflix is bringing a fabled action hero from the world of literature to the small screen, as the streaming service is making a "Man on Fire" TV show. While many viewers are likely familiar with that name from the movies based on author A.J. Quinnell's works (more on the movies in a minute), this will be adapting his work for TV with an eight-episode season that has been handed a straight-to-series order by the streamer.
According to The Hollywood Reporter, Kyle Killen ("Fear Street") is on board as writer, executive producer, and showrunner of the series. The series will adapt the first two books in the "Creasy" series, named for the protagonist. Those books are 1980's "Man on Fire" and 1992's "The Perfect Kill." Should things go well, Quinnell has three other books to pull material from in the form of 1993's "The Blue Ring," 1994's "Black Horn," and 1996's "Message from Hell." But let's not get too ahead of ourselves here, as Killen has his work cut out for him.
The books have previously been adapted twice for the big screen, both of which were titled "Man on Fire." The first was released in 1987 and starred Scott Glenn as ex-mercenary John Creasy. Tony Scott later directed the great Denzel Washington in the role in a 2004 film adaptation. As for the show? The logline reads as follows:
The Netflix series tells the story of John Creasy, a broken ex-mercenary on a mission to avenge the death of his only friend, while protecting his fallen comrade's daughter from the forces that destroyed her family.
Tony Scott and Denzel Washington did this to perfection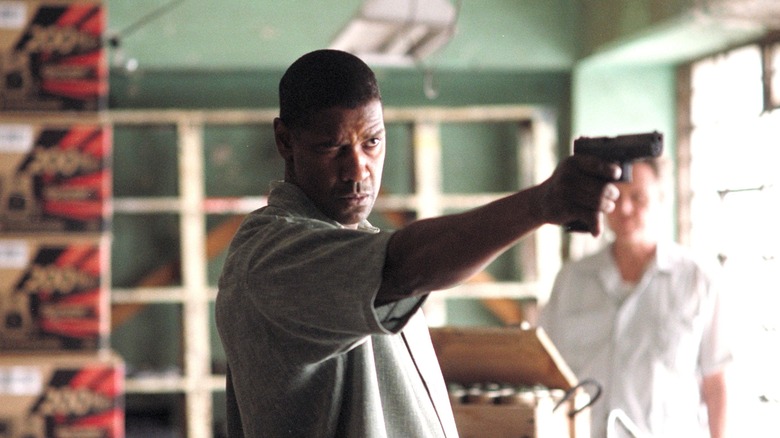 20th Century Studios
In fairness, Netflix is not planning to necessarily remake either of the previous two movies. Rather, they are re-adapting the material for an entirely different medium, with a new actor and new creative team. In the streaming era, it's a reasonable thing to do, particularly given that it's been nearly 20 years since Tony Scott's film hit theaters. Judgment should probably be reserved until the show makes its way out into the world and tells us whether or not it can justify its existence.
That being said, it is worth remembering that the late, great Scott was one heck of a filmmaker and, despite puzzlingly negative reviews from critics at the time (it holds a 38% on Rotten Tomatoes), what he did with Quinnell's books is damned impressive. Against modern scrutiny, one could argue it is a perfect action/revenge tale, with Denzel Washington at his very best. And let's be clear: Washington is one of our very finest actors, so when he's at his best, it's as good as it gets. From creating a genuine bond between Washinton's Creasy and Dakota Fanning's Lupita, to setting that man on a relentless path of revenge once that girl is kidnapped, it's what so many of us claim to want out of blockbuster storytelling.
The film is stylish, wildly entertaining, heartfelt, and absolutely has something to say beyond letting bullets fly while bodies pile up. More than a decade removed from Scott's passing, his take on "Man on Fire" is the embodiment of what cinema is lacking with him gone. One can only hope that Netflix can capture some of his essence with this new take on the material.
Netflix's "Man on Fire" series does not yet have a release date.