Succession's Cast Didn't Find Out Season 4 Would Be The Show's Last Until The Table Read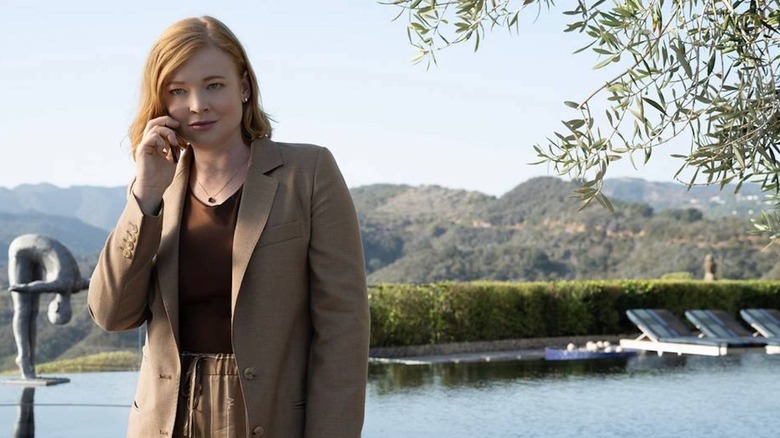 Claudette Barius/HBO
This post contains spoilers for the "Succession" season 4 premiere.
It's still hard to believe that "Succession" is about to bow out. The much-loved HBO series, now in its fourth season, is set to end with the ten-episode stretch that began on Sunday with the Roy siblings swooping in to steal Logan's (Brian Cox) $10 billion handshake deal with Pierce. That's just the tip of the iceberg for what this season has in store, as the series shows no signs of slowing down.
It's that consistent excellence that makes the sudden announcement of the end of "Succession" so surprising; series creator Jesse Armstrong confirmed it in an interview with The New Yorker last month, saying that he told the writers' room season 4 may be the end ahead of the scripts being written. He also added that "the decision to end solidified through the writing and even when we started filming," indicating that the choice to close out the story of the Roy siblings wasn't exactly a done deal until production had already started.
'I was very upset'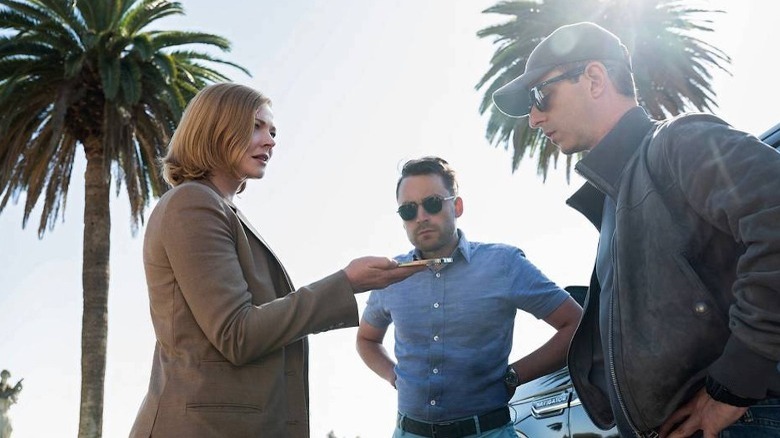 Claudette Barius/HBO
But for at least one cast member, the news of the show's ending came even later. Sarah Snook, who plays often-boxed-out Roy sibling Shiv in the series, told the Los Angeles Times she didn't actually know "Succession" was over until the series finale table read in January. "I was very upset," she told the outlet. "I felt a huge sense of loss, disappointment, and sadness." It's unclear at this time whether other cast members were also taken off-guard. The LA Times reports that Snook had caught signs that the show could be drawing to a close, but wasn't officially told it was over until the table read.
TV shows that are a part of the cultural zeitgeist have a long history of taking cast members by surprise with abrupt or unceremonious exits, from a "The Walking Dead" cast member buying a house just before finding out he'd be killed off, to a "The Sopranos" guest star getting whacked earlier than expected to a "Game of Thrones" actor finding out he was being killed off by reading a script. Still, stories of cast members left in the dark about the overall fate of a prestigious show, even after production on its final season had already began, seem rare. "It would have been nice to know at the beginning of the season," Snook explained, "but I also understand not being told until the end because there was still a potential that maybe this wasn't going to be the end."
The show seems poised to end on a high note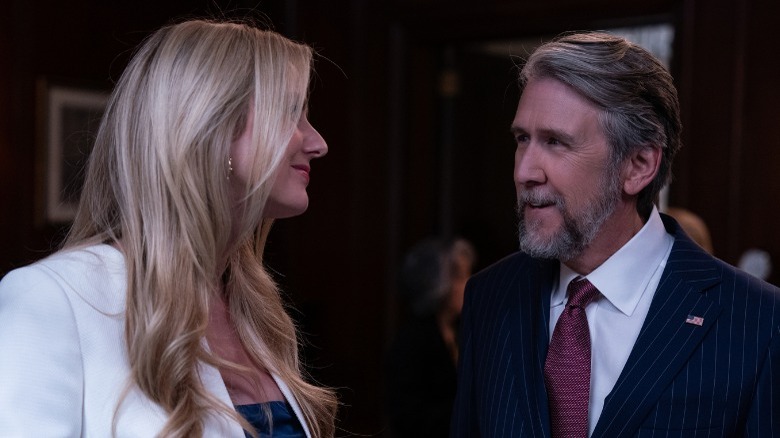 Macall B. Polay/HBO
"Emotionally, all of us weren't necessarily ready to be done with the show because we love each other so much," Sarah Snook continued. But while cast members likely mourned Jesse Armstrong's choice to end the show after an impressive run that's garnered numerous accolades (including 13 Emmys to date), it also makes sense for the show to go out on a high note. "Everything has to come to an end, and it's smart not to let something become a parody of itself," Snook told the LA Times.
It's true; the list of shows that were almost among the best of all time, but ultimately went on two or three seasons longer than their story could sustain, is long and disappointing. The list of shows that chose to go out on top, ending on their own terms with the best story possible, is much shorter. "Succession" seems to be on track to end up on the short list, with a powerful TV reign that Logan Roy himself would be proud of.
New episodes of "Succession" air on HBO and stream on HBO Max on Sundays at 9/8c.