Marvel Is Looking For The Person Behind The Alleged Quantumania Script Leaks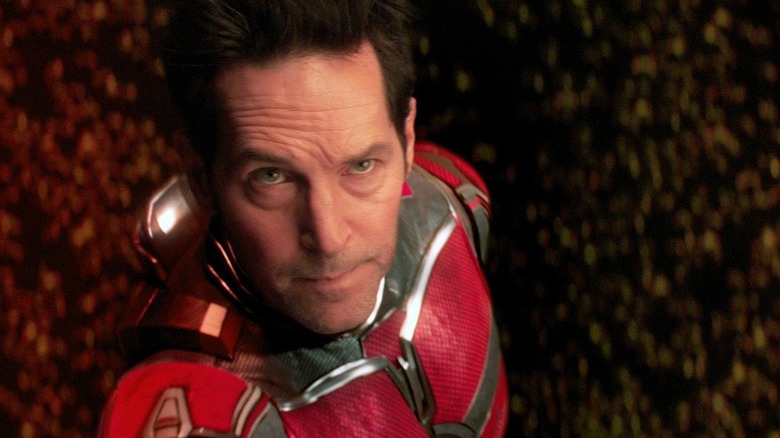 Marvel Studios
There is nothing more tantalizing to Hollywood folk than to be in possession of information you shouldn't possess. It could be a hot casting tip, a wave-making directorial assignment, or the screenplay for J.J. Abrams' mercifully unmade "Superman." Once you've got it, all you want to do is talk about it — and if someone's risked their job to send it to you, that's precisely what they want you to do.
There was a time when renegade movie websites like Ain't It Cool News, Latino Review, and Dark Horizons would receive all manner of leaked material: the script for "Star Wars: Episode I — The Phantom Menace," the work print of "Star Wars: Episode II — Attack of the Clones..." it was the Wild West on the internet back in those days. I know because, as a correspondent for AICN, I posted more than my share of leaked material. Ultimately, the studios shut us up by providing above-board access to the filmmakers/stars whose agents' assistants were leaking said material, and a new industry equilibrium was established. They totally bought us off.
If you're looking for scoops nowadays, the middleman can be found on some far-flung subreddit wielding a link to a torrent of "The Flash." The studios have whole departments dedicated to shutting these links down (they might even send them to your doorstep, and, no, I am not joking), but once they go live, that genie generally ain't going back in the bottle. So I'm curious as to what Marvel Studios is up to by asking a California federal district court to subpoena Reddit for the source of a 63-page "Ant-Man and the Wasp: Quantumania" dialogue transcript.
Movies are to be enjoyed, not to be spoiled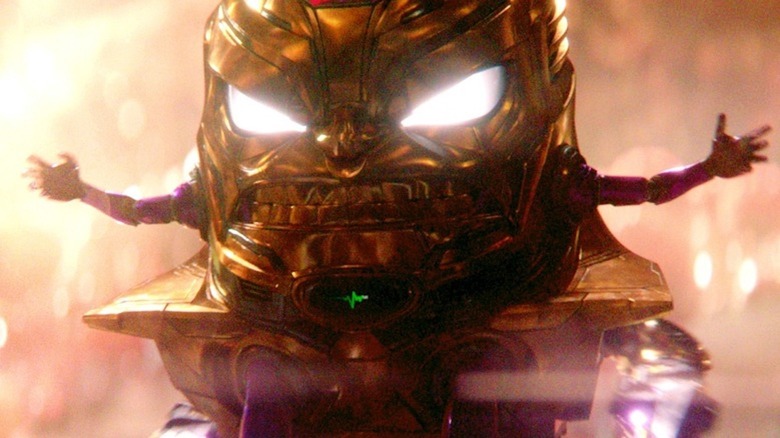 Disney
The third film in Peyton Reed's "Ant-Man" franchise has sustained some of the most hostile reviews yet in Marvel's post-"Iron Man" age, which is weird because it is, in fact, a joy. According to Variety, the target of Marvel's ire is the r/MarvelStudiosSpoilers subreddit, where the 63 pages of "Ant-Man and the Wasp: Quantumania" was allegedly posted on January 20, 2023. A spokesperson for Reddit stated the company "is committed to protecting our users' privacy. We have rigorous processes in place to assess legal requests and object when appropriate."
Marvel has also subpoenaed Google, which hosted the transcript for a time via Google Docs.
Given that this is a dialogue transcript, this sounds like a leak from a closed-captioning facility, which should be very easy to ferret out. As someone who's been on the other side of this equation, I can assure you this isn't a game worth playing. The house always wins, and you have nothing to gain in the first place. Enjoy movies. Don't be a dick. And observe the gospel of Aaron Altman: "Keep it to yourself."