Oliver Wood, Cinematographer Behind Face/Off, Morbius, And The Bourne Trilogy, Has Died At 80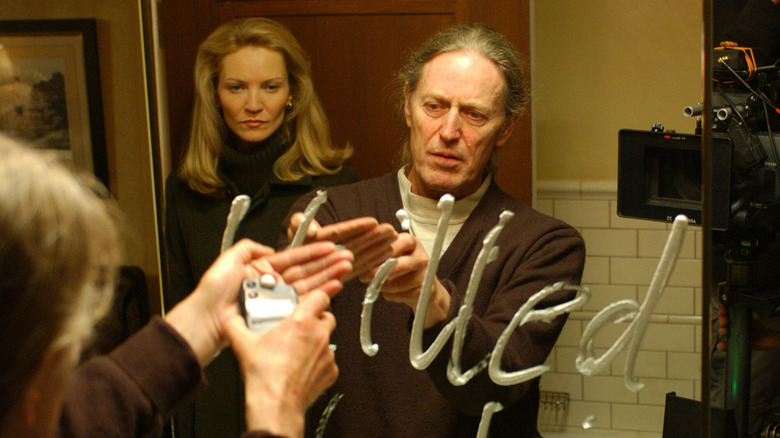 Universal Pictures
Oliver Wood, the British cinematographer behind "Face/Off," "Morbius," and the original "Bourne" movie trilogy, has died at the age of 80. Variety reports that Wood passed away in his Hollywood home on Monday, February 13, after battling cancer. He is survived by his wife, Sabine, and three children: Katharine, Fiona, and Emerson.
Following early credits on films like William Friedkin's "To Live and Die in L.A." and Leonard Kastle's "The Honeymoon Killers," Wood became the director of photography for one of the most influential TV shows of all time, "Miami Vice," and was behind the camera for 53 episodes in total. From there, he found his niche in the genres of action and comedy, and in the places where they overlapped.
Wood's first film credit after "Miami Vice" was "Die Hard 2," and the '90s saw him working on the comedy sequels "Bill and Ted's Bogus Journey" and "Sister Act 2: Back in the Habit," as well as John Woo's face-swap thriller "Face/Off," starring John Travolta and Nicolas Cage. "I love the hard-edged romanticism of Woo's Hong Kong movies, particularly 'The Killer,' and when he came to Hollywood I was determined to work with him," Wood explained in an interview with Live Design. He had actually been approached about shooting Woo's previous movie, "Broken Arrow," but had been held back by a broken ankle. Woo had told him, "Maybe next time."
"Next time" proved to be as rewarding as it was challenging. "We were doing four- and five-camera setups," said Wood. "John's films are about movement, movement, and more movement within the anamorphic frame." He also recalled, laughing, that Woo demanded "the actors be lit to look glamorous no matter what was going on around them — and there was quite a lot."
The Bourne legacy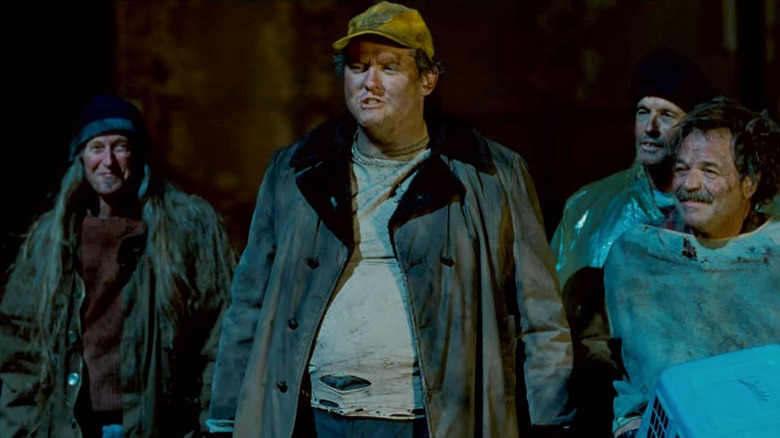 Sony Pictures Releasing
Wood then served as director of photography on Doug Liman's "The Bourne Identity," and returned to shoot the other two movies in the original trilogy: "The Bourne Supremacy" and "The Bourne Ultimatum." Directed by Paul Greengrass, the latter two films' use of handheld "shaky-cam" to create frantic and dynamic action scenes has been imitated (often poorly) ever since. 
Speaking to Female First in 2005, star Matt Damon recalled how much Wood loved filming in Berlin for "The Bourne Supremacy," expressing a true cinematographer's enthusiasm for the perpetually overcast skies:
"[Wood] was absolutely in love with the light because it stayed steady. It was overcast every day. But we'd lose it about 3:15 or 3:30 p.m. and every day he had this gleeful look on his face and he'd just go 'I love it here! I love it here!' Everyone else was missing the sunshine!"
After working with Wood on "Talladega Nights: The Ballad of Ricky Bobby" and "Step Brothers," director Adam McKay was excited to bring some expertise from the "Bourne" movies to his buddy cop action spoof "The Other Guys." Together, McKay and Wood gave us one of the most memorable leaps from the top of a building in movie history. The film also featured Wood in a cameo role (above, far left) as Captain Salty, one of the eponymous "boys" in the tightly-knit group of friends known as Dirty Mike and the Boys.
Having Wood on hand to make the action half of the action-comedy look good was "actually fantastic," McKay told MovieWeb in 2010. "You can literally say, 'How would you do this in 'The Bourne?'"
With a career that spanned more than 50 years, Oliver Wood leaves behind a visual legacy that will continue to influence filmmakers for many more years to come.